Engaging Activities for Your Loved Ones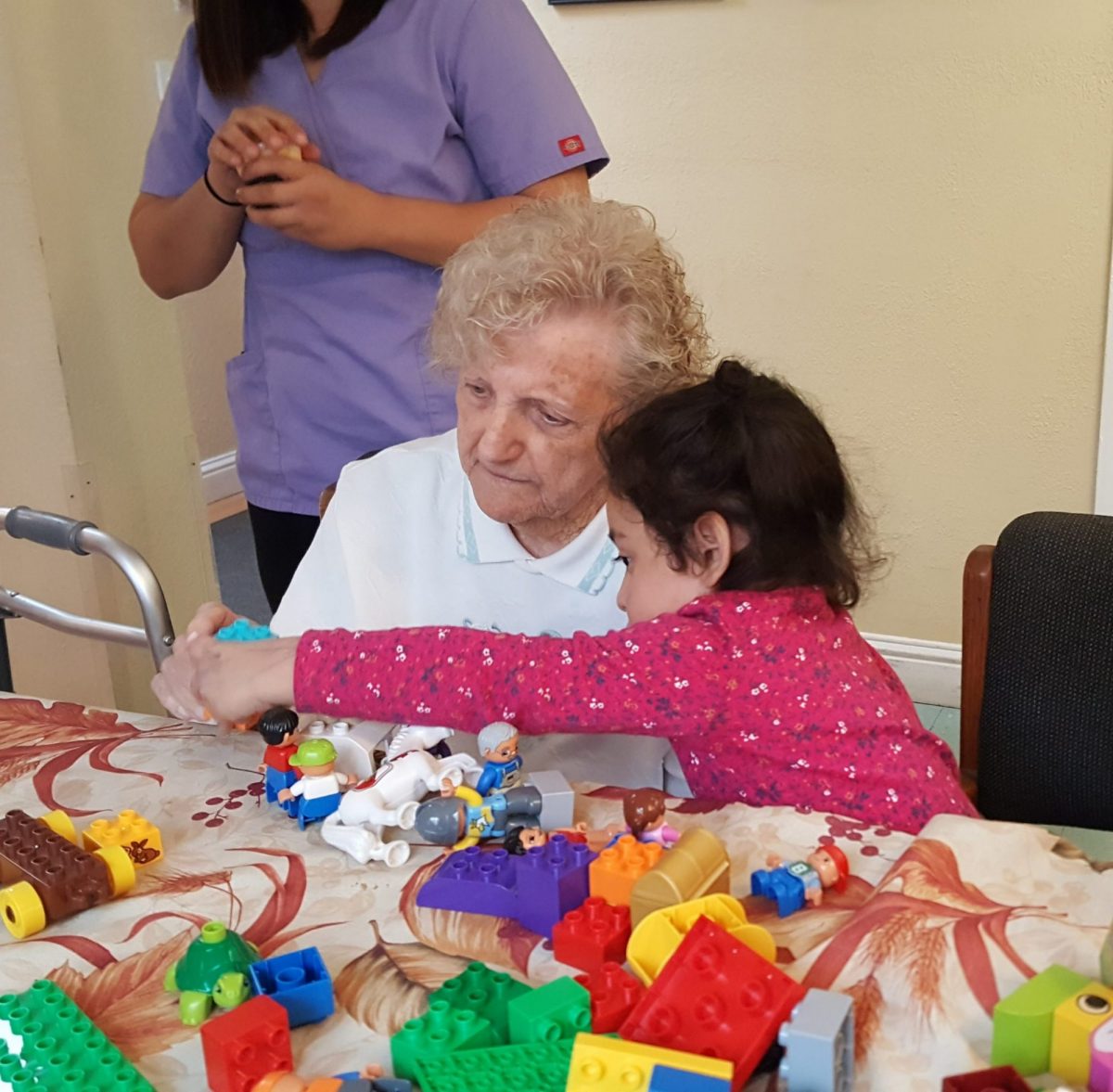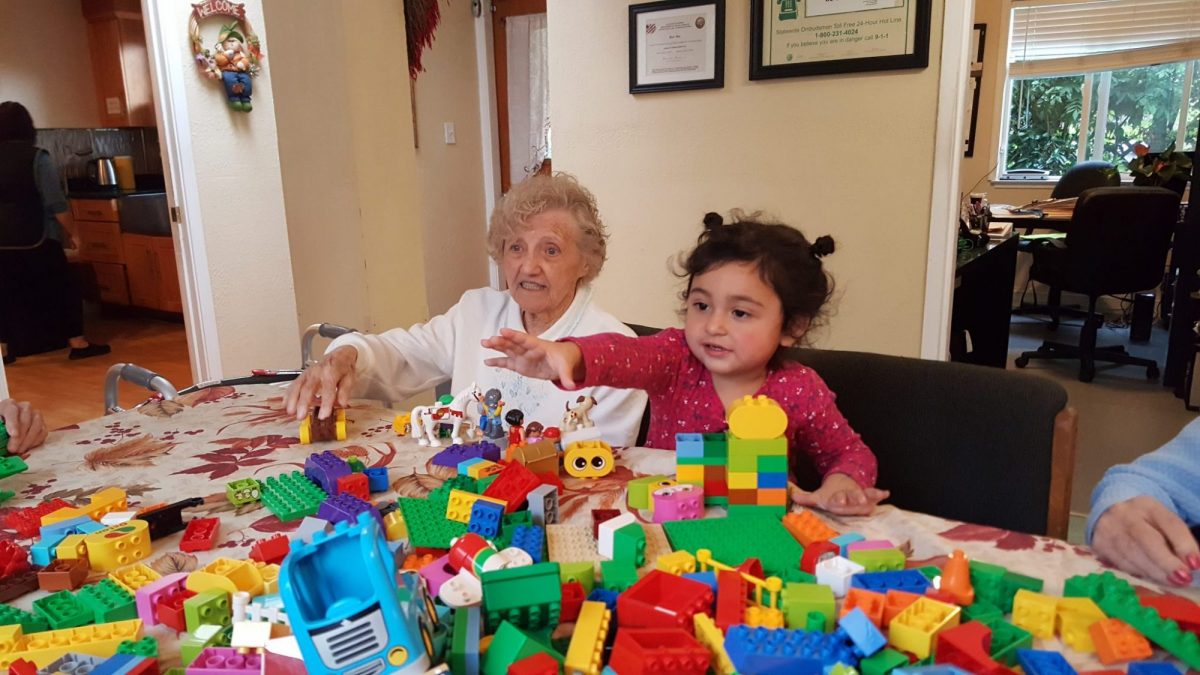 This case study shows how Mo'Brickz' Senior Play events provide an engaging activity for those living with Alzheimer's and Dementia.
Alice was a resident at Cedar Lane, a Memory Care Facility in Montara, CA. She was living with an advanced form of Dementia when we met her. As a result, with a smile on her face, her vocabulary was limited to saying "thank you". She was the sweetest of ladies. When we first started working with her we wasn't sure if she was going to be able to build so we gave her a Duplo horse which she loved and caused her face to light up immediately! She spent the entire session playing with that horse. It brought her so much joy that day.
On another visit, the employees of the community were having a staff meeting and one of the attendants had her two young daughters with her. We asked them to join us. One of them was less than 3 years old at the time and she had a limited vocabulary due to her young age. She immediately took to Alice and instinctively, on her own, started pulling out Minifigures and giving them to Alice. Alice would line them up and start counting, one, two, three. The little girl would give her another Minifigure, Alice would line it up, start from the beginning, and count them all, one, two, three, four. They got up to 16 when we ran out of Minifigures so we gave them a Duplo duck. The little girl gave it to Alice and Alice said, "Not the same!"
For Alice to say more than "thank you" was significant because of her advanced stage of Dementia. Her vocabulary and attention are very limited, and everyone was thrilled to watch her count, say, "not the same" and be engaged in an activity. We really enjoyed playing with her.
When we began Senior Play events, a program to bring LEGO® Duplo to Seniors, especially to those who suffer from brain related issues, we weren't sure if it would work. We knew that most of us played with LEGO as children, but those older than 70 did not necessarily play with LEGO bricks or ever build with LEGO bricks, even when their children were young. Working with the seniors at Cedar Lane Care, several other memory care communities, and online, has shown us that it doesn't matter how old you are, LEGO products are a great median due to its color and possibilities. At every session, we encourage everyone to build. It always brings a smile to their faces and a sense of accomplishment.
Are your loved ones engaging in activities? Try Mo'Brickz Virtual Play Events. A new and creative activity that engages your loved one with LEGO® Duplo products. Contact Us Today.
Engaging Activities For Memory Care Clients
Give Your Loved One A Gift That Brings Them Joy. A Gift Just For Them.