Founder, CEO and Play Expert for Mosaics and Brickz, LLC
Native New Yorker living in Central Oregon. Buddhist, Mother, Artist, and AFOL (Adult Fan of LEGO). Patty came out of the dark ages when she received the Volkswagen T1 Camper Van Set #10220 | Creator Expert as a gift. Coming out of the dark ages is a term for someone who built with LEGO as a child, stopped building and grew up, then returned to building as an adult. While building the Camper Van Patty remembered how much she loved building with LEGO and hearing that distinctive snap that LEGO makes when putting pieces together.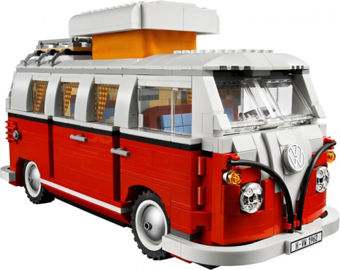 Did you know that 6-2×4 bricks can make over 915 million combinations? On a human level this number is almost infinite. Patty believes that building with LEGO is only limited to your imagination and has created a business to teach everyone both young and old to use this medium as a way to express your creativity.

Whisper reached out to me as I was transitioning from in-person events to virtual ones. They were my first virtual clients. I will be forever grateful because it reminded me of what I love best which is sharing my love of LEGO building with the world!

SurveyMonkey reached out to BayLUG (Bay Area's LEGO User Group) and I responded to the email. I built their logo and a platform for it out of green bricks. I also designed a smaller version and kitted 100 kits. Here's me building the logo at their offices in Palo Alto.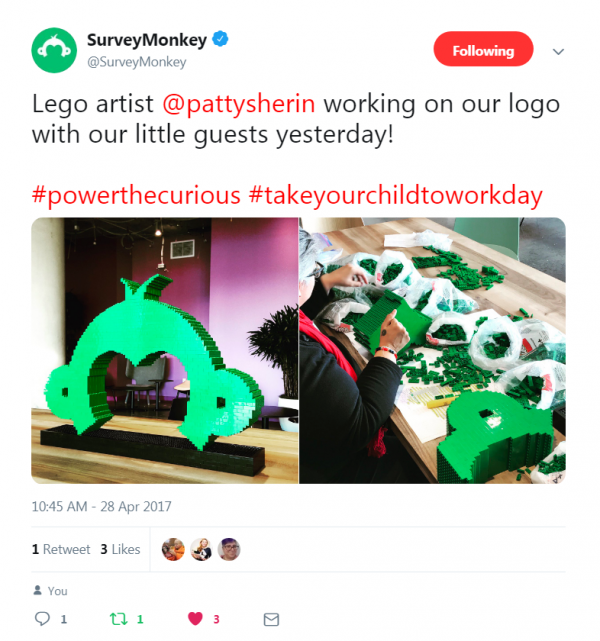 Urban Land Institute was having their semi-annual convention in San Francisco. They found me on Twitter and asked me to be their LEGO artist in residence. It was a lot of fun. I set out LEGO and invited folks to sit and build in-between talks. Most had great conversations while building. They also asked me to build the Salesforce Tower before it was completed. My build was based off of drawings and not the actual building.

I am a huge fan of Gavin's work and have followed his work for years. I too worked in a creative department for a large company and wanted to go out on their own and support themselves with their art. This was one of my first projects. I sent it to him in Australia and he responded with this tweet and a picture of my art hanging in his office.
Watching these videos might cause you to become addicted to LEGOⓇ or an AFOL (Adult Fan of LEGO).